Posted by
upbeat

| Posted in Featured | Posted on April 22, 2010
Last week, students in Dumfries & Galloway schools welcomed 23 students and 4 staff from Northern Valley, New Jersey, USA. Families in Castle Douglas & Lockerbie really enjoyed hosting young people from New Jersey over the past 10 days. A reciprocal visit to the USA will take place next year. We can't wait!
The visit started at Glasgow airport on Sunday 11th April. Bumped into (not literally!) Michael Russell (Scottish Secretary for Education) at the airport and shared with him our itinerary for the week. He'd been on the flight from New York with our American guests! So here goes with a whistle-stop guide to the week's events.
Sunday
From Glasgow Airport we headed down the Ayrshire coast in the sunshine to Culzean Country Park and a tour of the Castle, followed by lunch. Then on to Turnberry where last year's British Open Golf Championship took place. All the party were warmly welcomed into the Turnberry Clubhouse. Depart for a short visit to Robert Burns' birthplace and Brig o' Doon.
Monday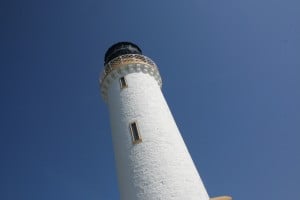 American students attend Castle Douglas High School and Lockerbie Academy. Chaperones have a tour of Dumfries & Galloway. We visit Cream o' Galloway (ice cream tasting!), Mull of Galloway lighthouse and Logan Gardens. In the evening, parents, staff and students all meet up at a civic reception in the Easterbrook Hall, Dumfries.
Tuesday
Outdoor Education staff in Castle Douglas provided opportunities for our visiting American students to take part in kayaking on Carlingwark Loch and mountain biking at Dalbeattie Forest.
Wednesday
An early start for New Jersey and Lockerbie students as we head for Edinburgh. A tour of the Castle is followed by an opportunity for shopping on the Royal Mile. In the afternoon we visit the Playhouse Theatre for the show 'Laughter in the Rain', the story of Neil Sedaka, complete with references to New Jersey to make our guests feel at home! After the show we enjoy a meal in an Italian restaurant.
Thursday
Another early start (7.15am!) with Castle Douglas and USA students as we head north for Loch Lomond. A visit to Luss on the banks of Loch Lomond is followed by a drive via the 'Rest and Be Thankful' behind a very slow heavy load vehicle with police escort. Plenty time to enjoy the view and hear about the old military road built in 1753(!).
On to Inverary for lunch outside at picnic tables in the sunshine. A tour of the Castle (another one!) is followed by a fun visit to Inverary Jail.
Back to Glasgow for a Chinese meal and a game of 10 pin bowling.
Friday
American students in Lockerbie this morning with Graham Herbert (Head Teacher) and then in Dumfries in the afternoon to learn more about Robert Burns. An opportunity for shopping in Dumfries ahead of this evening's farewell dinner for all.
Saturday – Tuesday
The flight home planned for Saturday morning is cancelled due to volcanic ash cloud concerns. Dumfries & Galloway families in and around Castle Douglas and Lockerbie come to the rescue with further hosting offers and all students continue to enjoy an extended stay. All students at school on Monday and Tuesday. New Jersey group depart from Dumfries at 11.00pm on Tuesday evening and head for Heathrow.